| | |
| --- | --- |
| Title | TA to the Ministry of Education and Science to suppport Life Long Learning |
| Type of project | Vocational Education and Training |
| Client | Ministry of Education and Science (MoES) |
| Origin of funding | European Commission - EuropeAid, Brussels, Belgium |
| Duration | 03/2008 - 05/2010 |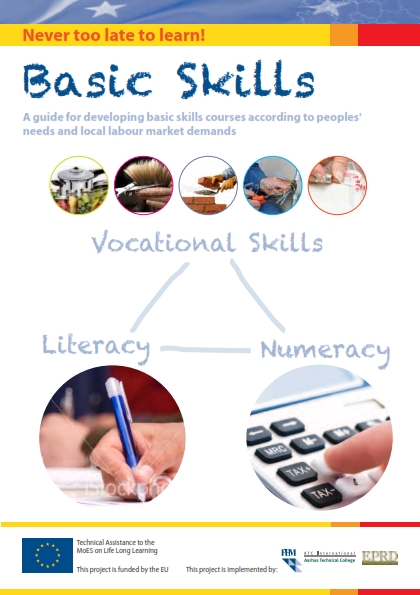 The project aimed at modernizing the adult learning system as part of the Lifelong Learning System in the former Yugoslav Republic of Macedonia, also with a view to enhance employability.
Main activities were:
Improving the data and information base;
Enlarging the group of actors on adult learning;
Assuring the quality of adult learning provisions/Laws;
Assessment of adults' skills needs;
Ddesign and delivery of basic skills courses, assessment & certification of skills, trainers' skills, etc.;
Awareness raising on adult learning.